My name is Tal Reichert, welcome to my site.
Back in the 1980s, when I was in elementary school, my father gave me a hand-me-down Pentax Spotmatic with a 50mm f/1.4 prime lens. I loved that camera and I still have it. It took me on some adventures, that unfortunately now reside on some long-misplaced negatives, some in B&W which yours-truly developed in my school's dark room.
Fast forward to 2013. After having made the transition to digital (as almost everyone did) and to point-and-shoot compact cameras, taking some occasional shots that I liked, I used some points that accumulated on my credit card to get me a Nikon crop-sensor DSLR. I gradually re-discovered the pleasure of taking a well-framed picture, the importance of bokeh and of good glass. Fast forward a few years, I upgraded to Nikon's full-frame DSLR line, switched to mostly shoot with primes (when possible) and fast zooms (when primes are impractical), and did the a photographer's version of weightlifting by carrying lots of heavy equipment in an oversized backpack.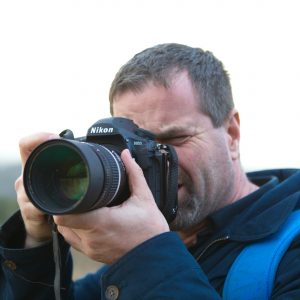 I enjoy taking interesting pictures – people, architecture, nature, animals. I have a full-time career outside photography. If you wish to hire me to take some pictures for you, I can do a great job without breaking the bank. If you wish to collaborate on a project which might be interesting to both of us (i.e. TFP), I'm open to that for the right opportunity, just make sure you won't be offended should I say "no."
Other than taking pictures, I have my full-time job, I'm also a beekeeper with a little Honey CSA of my own, I practice Shotokan Karate (in JKA Boston – I highly recommend it, Sensei Toryu & all the other instructors are really great), and I fly small planes – I work as a pilot for Skyline Flight and volunteer with Angel Flight Northeast.
In the meantime, look around: I hope you enjoy my photos.